Lowest price of the year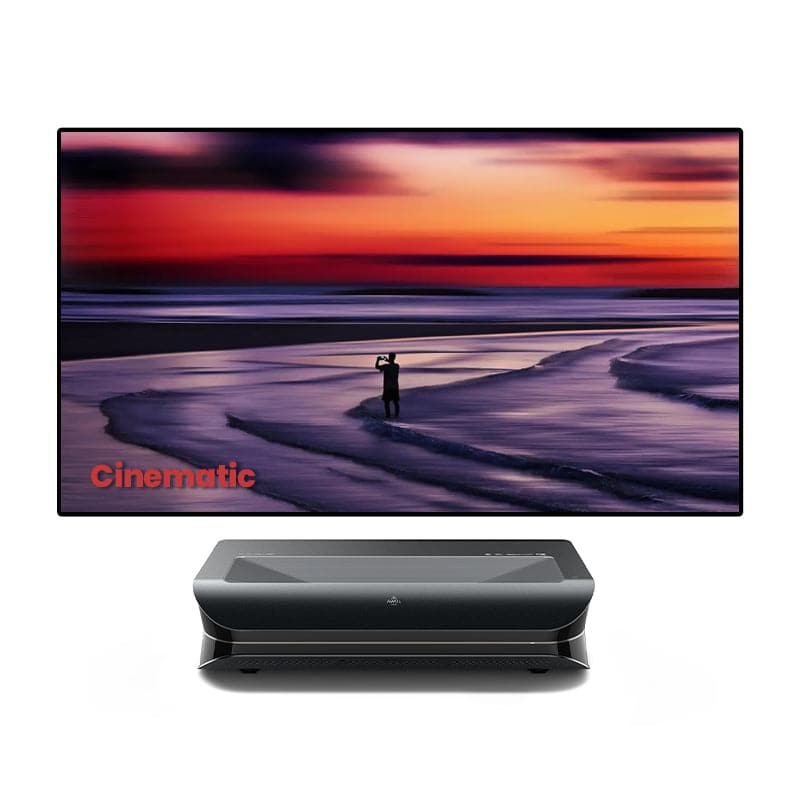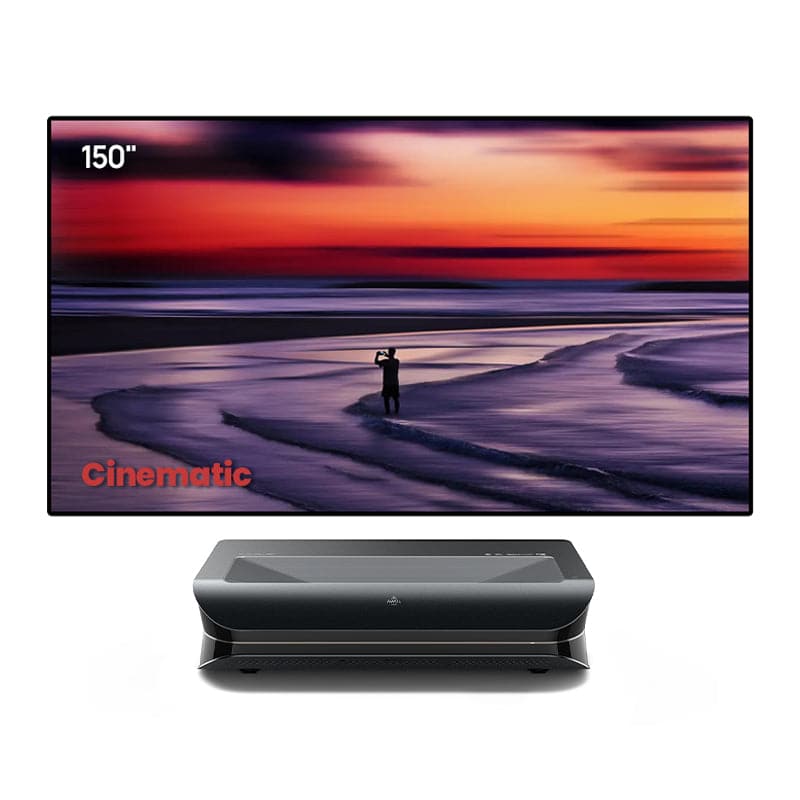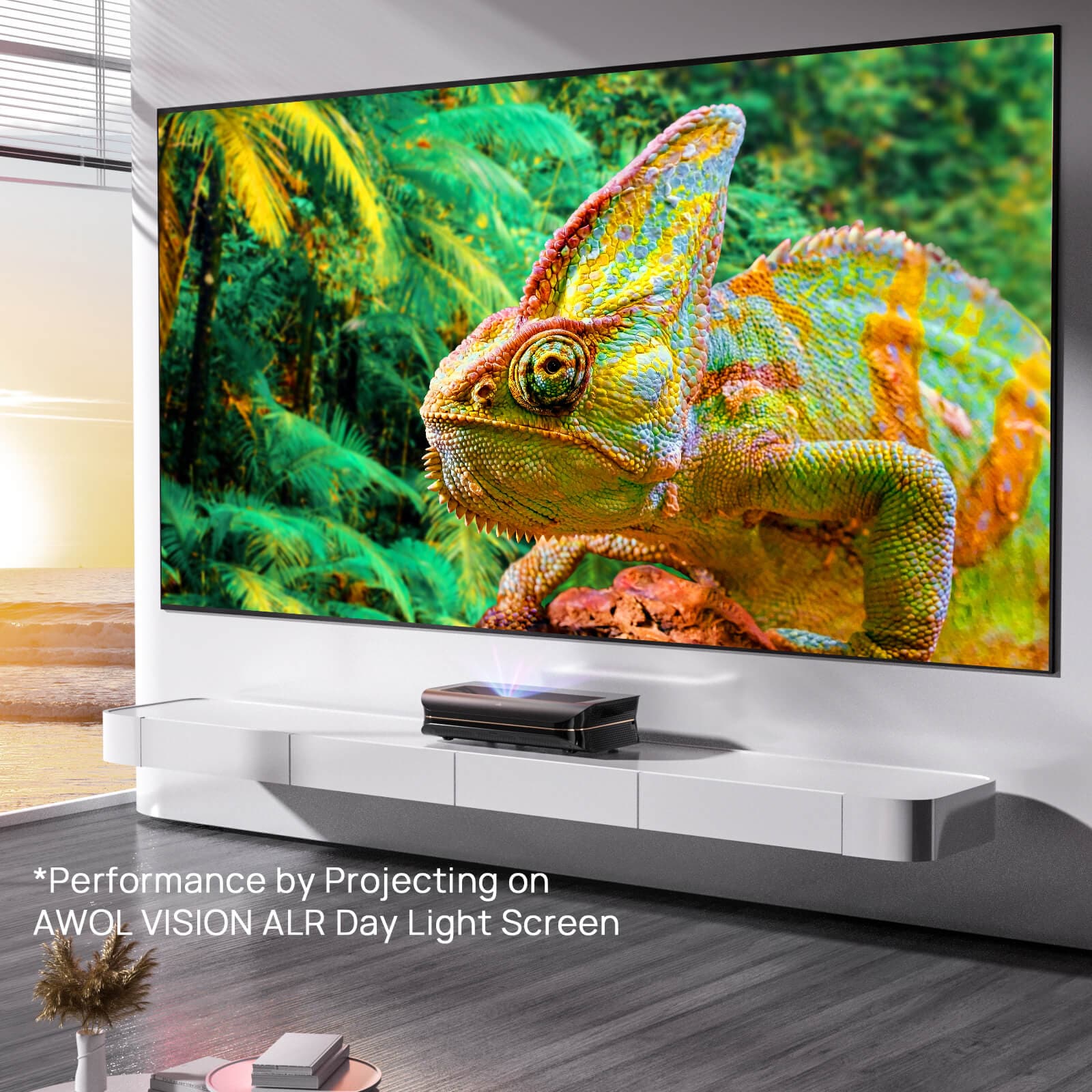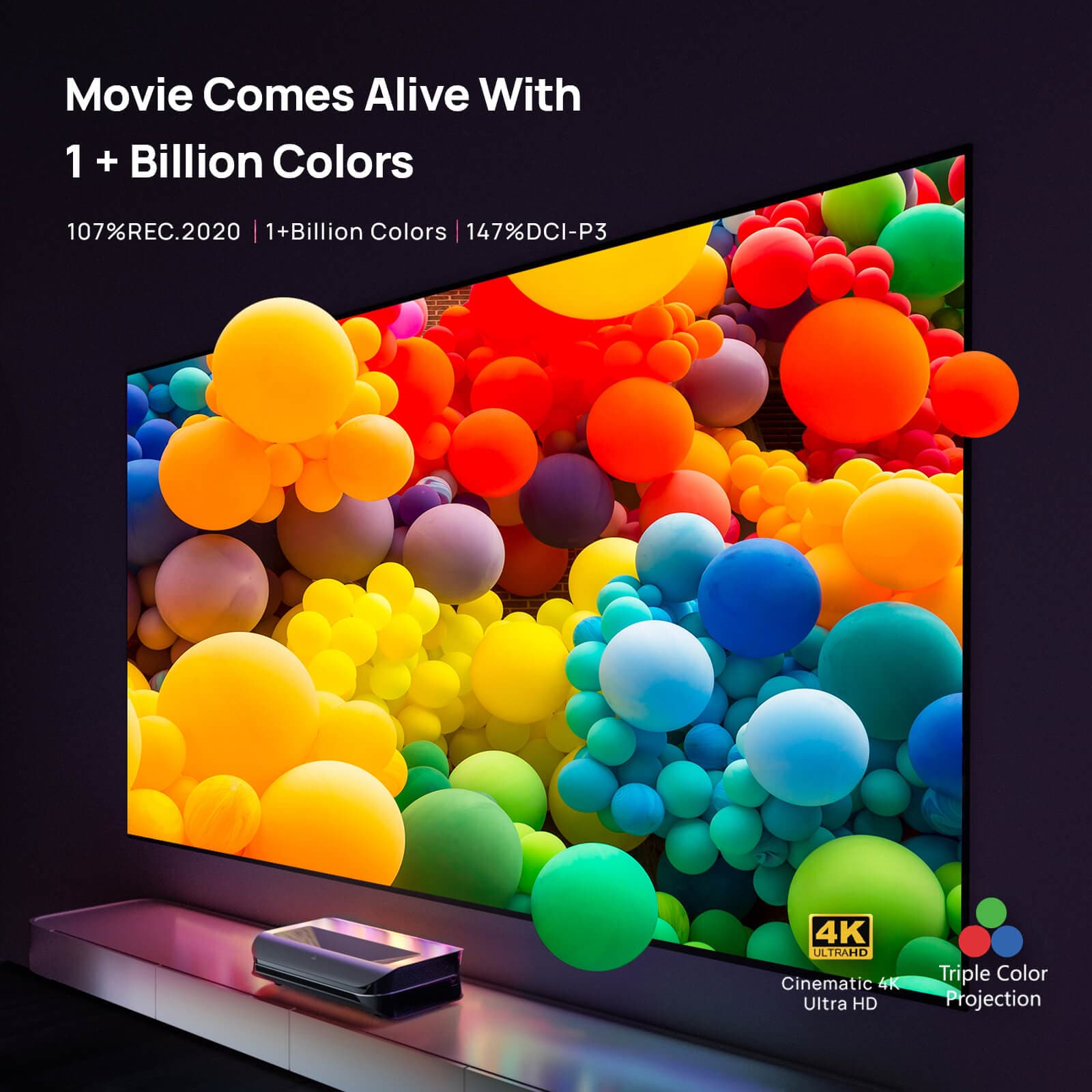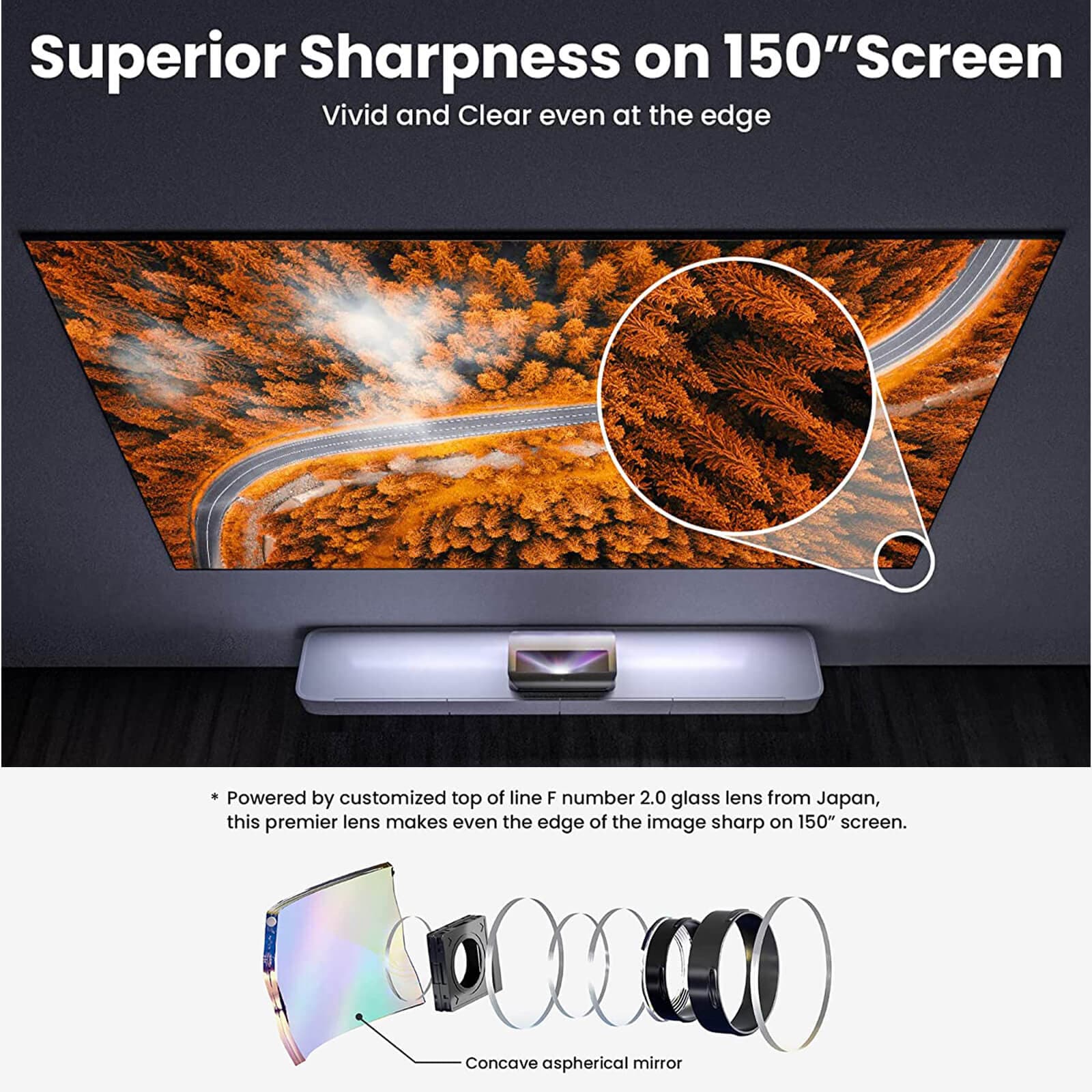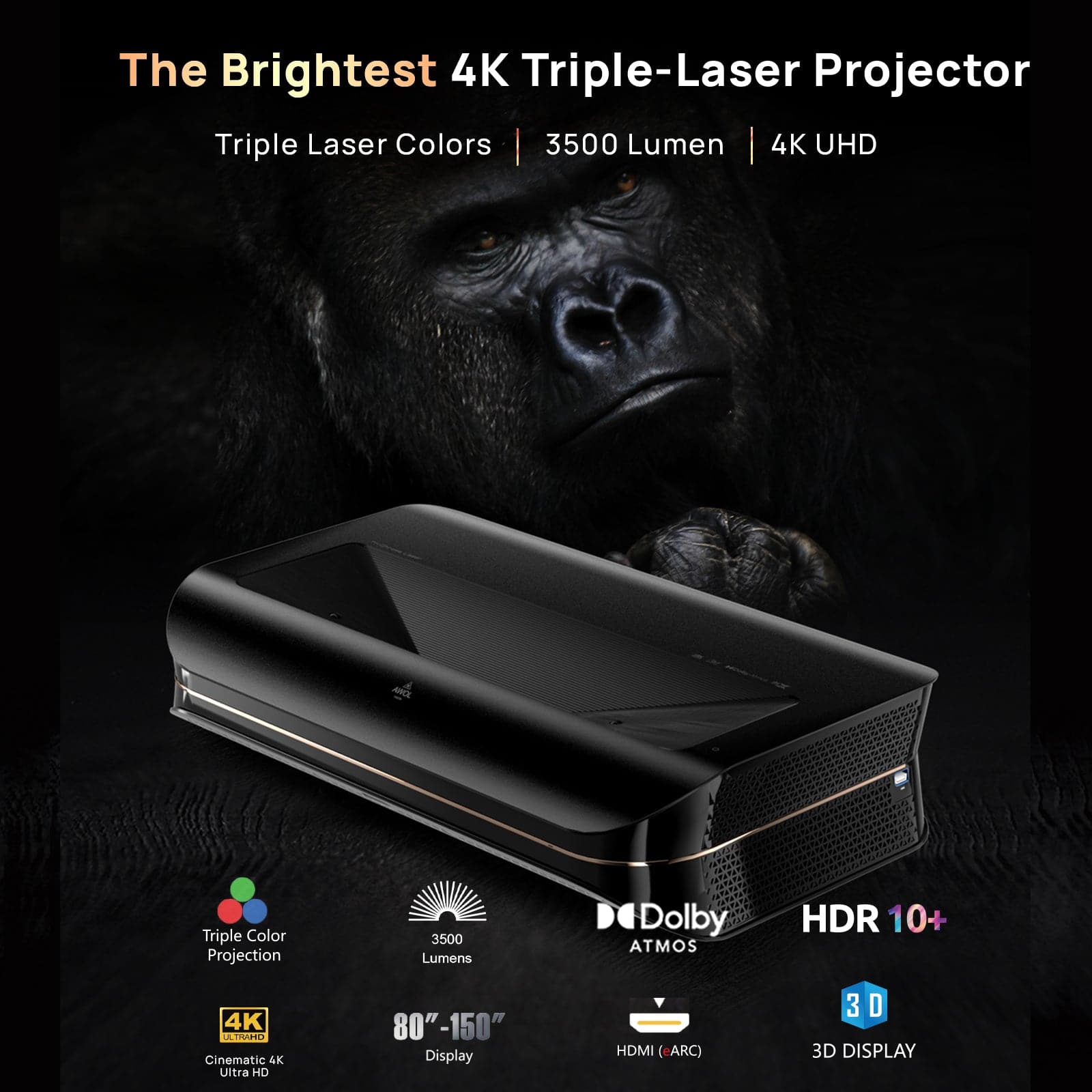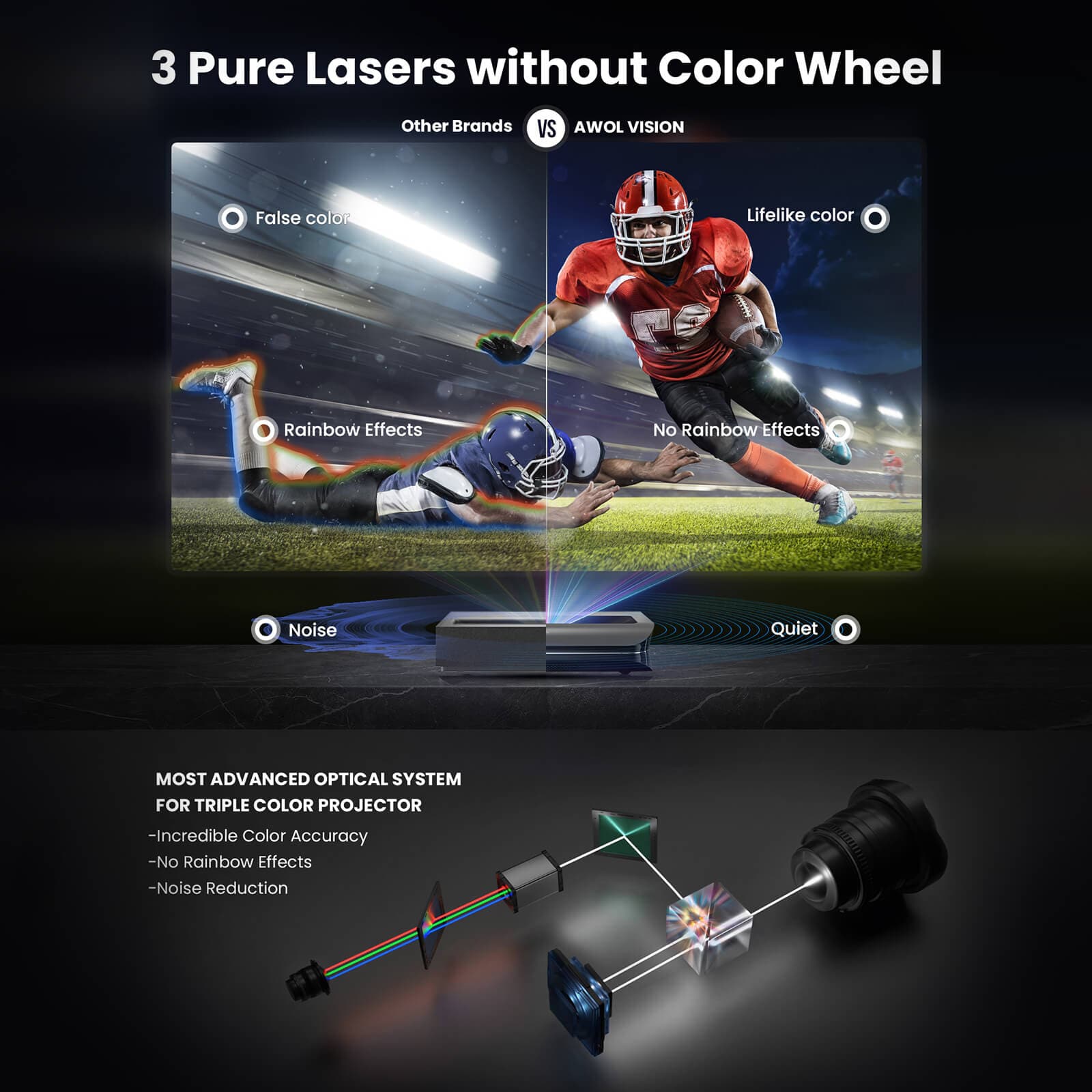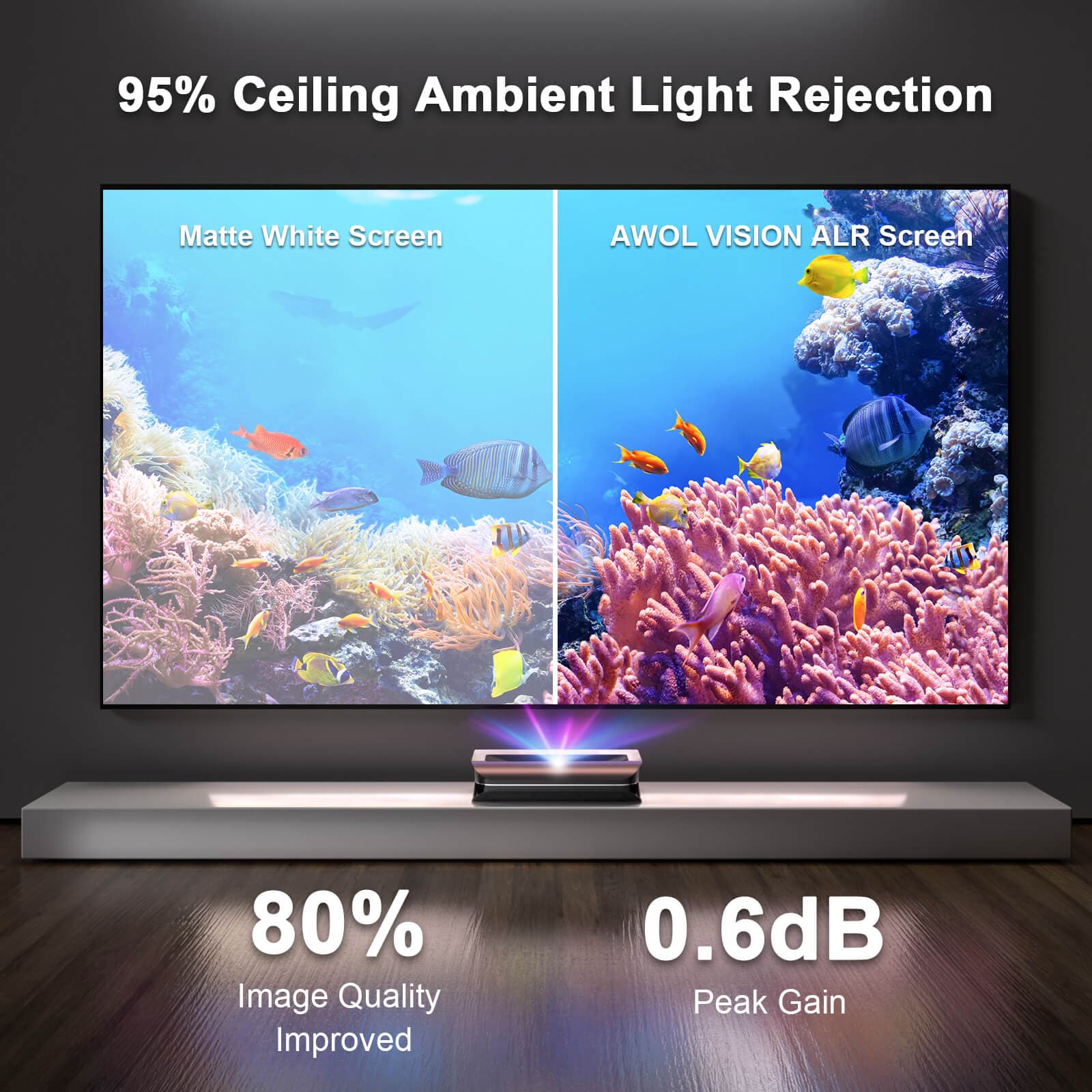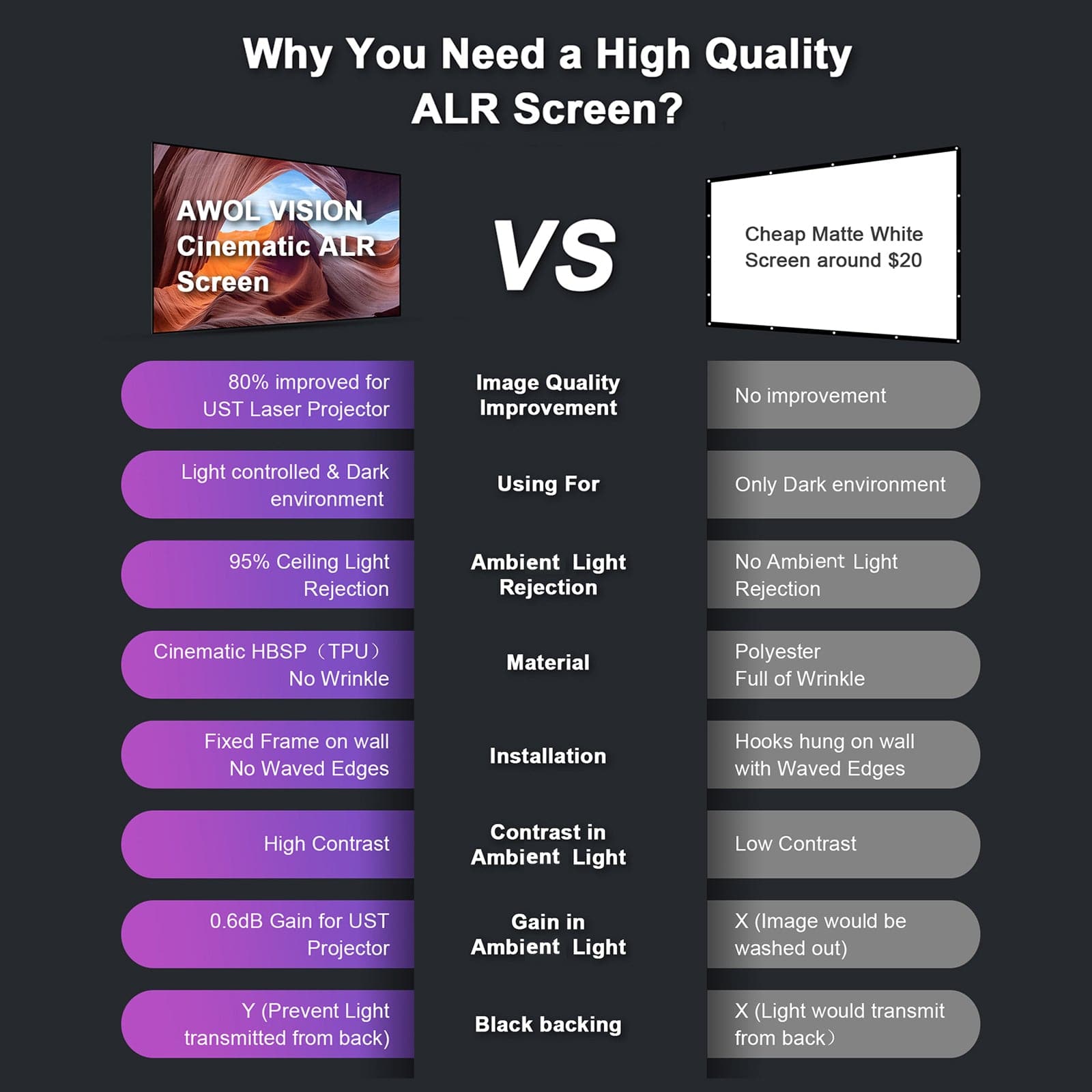 Happy Holiday Deal
LTV-3500 Pro Plus 150'' Wall-Mount Cinematic ALR Screen Bundle
Expected Delivery Time: 14 days after placing order.
Bundle:
LTV-3500 Pro + Cinematic 150''

3D Glasses (2 Packs)
Free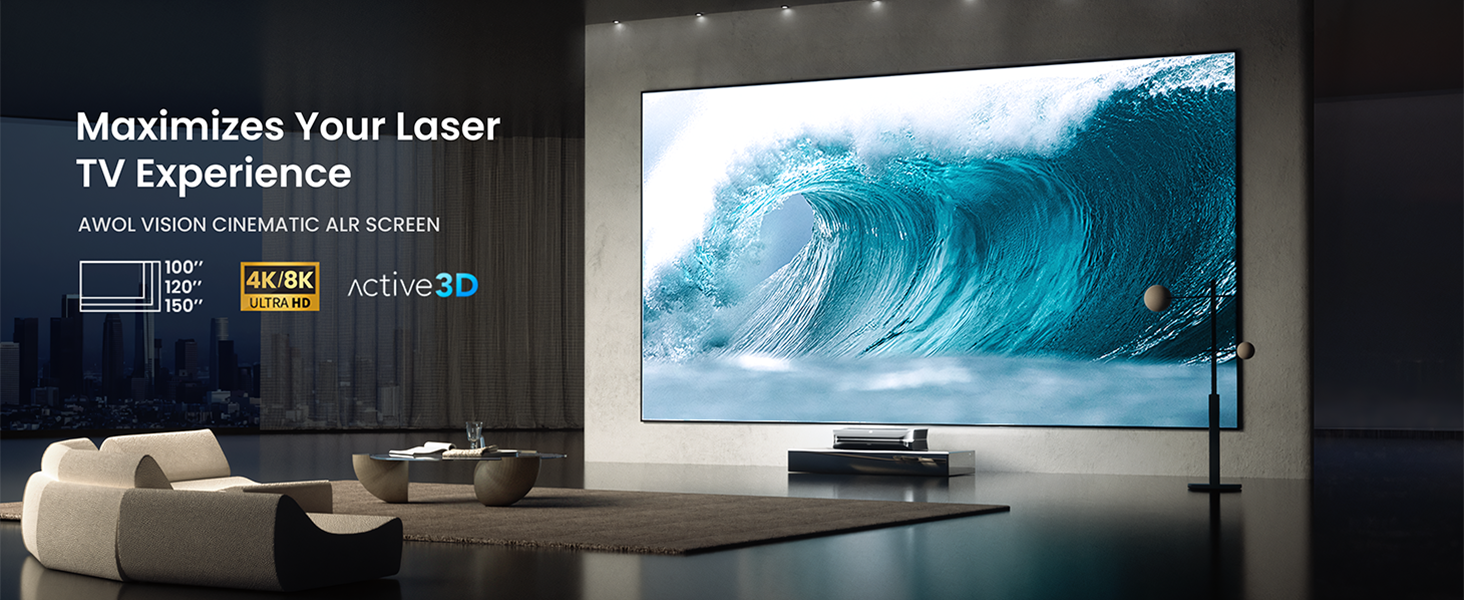 AWOL Vision Cinematic Ambient Light Rejecting Screen
1. What is the Cinematic ALR Screen?
AWOL Vision's Cinematic Ambient Light Rejection (ALR) screen features Ceiling Light Rejecting material. This incredible innovation absorbs a whopping 95% of overhead lighting. The surface is crafted with a micro-cirriform optical structure that filters out ceiling light, giving you picture-perfect quality. It's perfect for cozy nights in or living rooms without intense lighting.

2. How to choose between Cinematic and Daylight?
Cinematic Screen:
Great for rejecting overhead lights (e.g., ceiling lamps or spotlights).
Best in dimly lit environments without strong side lighting during the day. ( e.g., living rooms or bedrooms)
Daylight Screen:
Blocks both side and overhead light.
Ideal for use throughout the day and night.

3. Is the ALR Screen a Must-Have for UST Projection?
While projecting directly onto a white wall is possible, it's important to note that most walls aren't perfectly flat. This can result in wavy patterns that might impact your viewing experience. When paired with a high-quality UST projector, an ALR screen effectively absorbs ambient light thanks to its specialized material, minimizing the washout effect caused by surrounding light sources. This significantly enhances contrast, and brightness, elevating picture quality by up to 80%.

4. What Sets AWOL Vision's ALR Cinematic Screen Apart from Others?
The gain and contrast of the screen is a seesaw - high gain brings low contrast. AWOL Vision's ALR Cinematic Screen features TPU HBSP high-contrast material. This unique technology maintains high gain without compromising contrast, allowing us to deliver contrast levels up to 100 times greater than standard matte white projection screens.

5. Is the AWOL Vision ALR Screen compatible with other Ultra Short Throw laser projectors?
Absolutely, AWOL Vision ALR screen is compatible with all UST projectors.

6. Can I Install the ALR Screen on My Own?
Certainly, you can install it yourself by following the user manual or the installation guide video. Typically, it takes two people about 1-2 hours to complete the installation.

7. Is There a Customer Support Team?
AWOL VISION opens up the 1st UST Projector Specialty Store in the US for a live experience. In addition, we provide 1 year warranty and based 24/7 customer service and local maintenance. Phone and Live chat assistants are available.