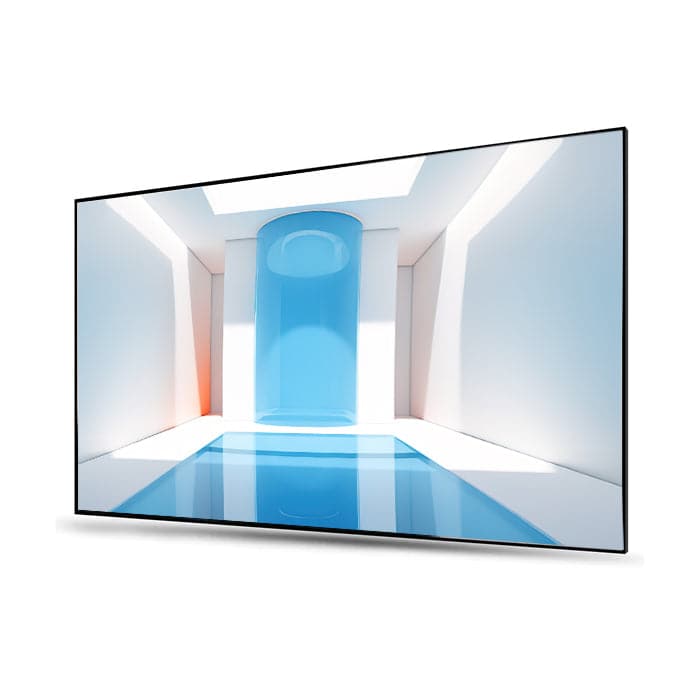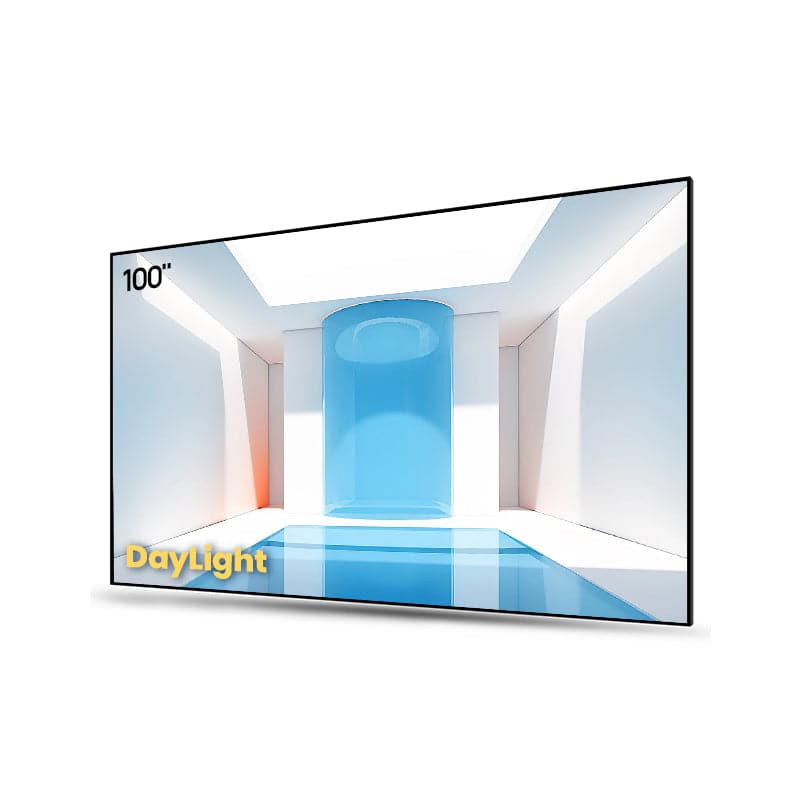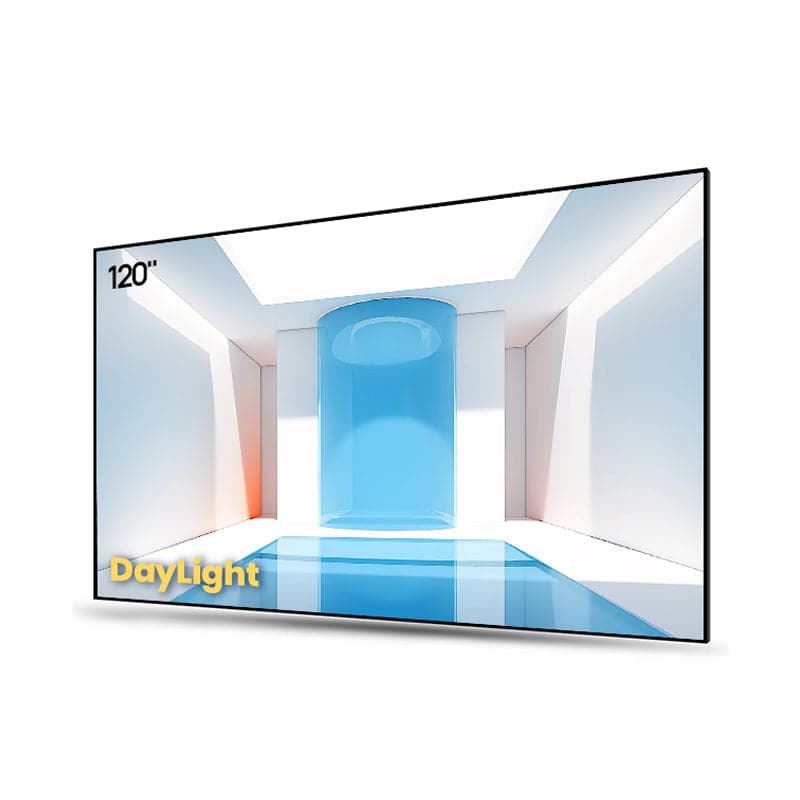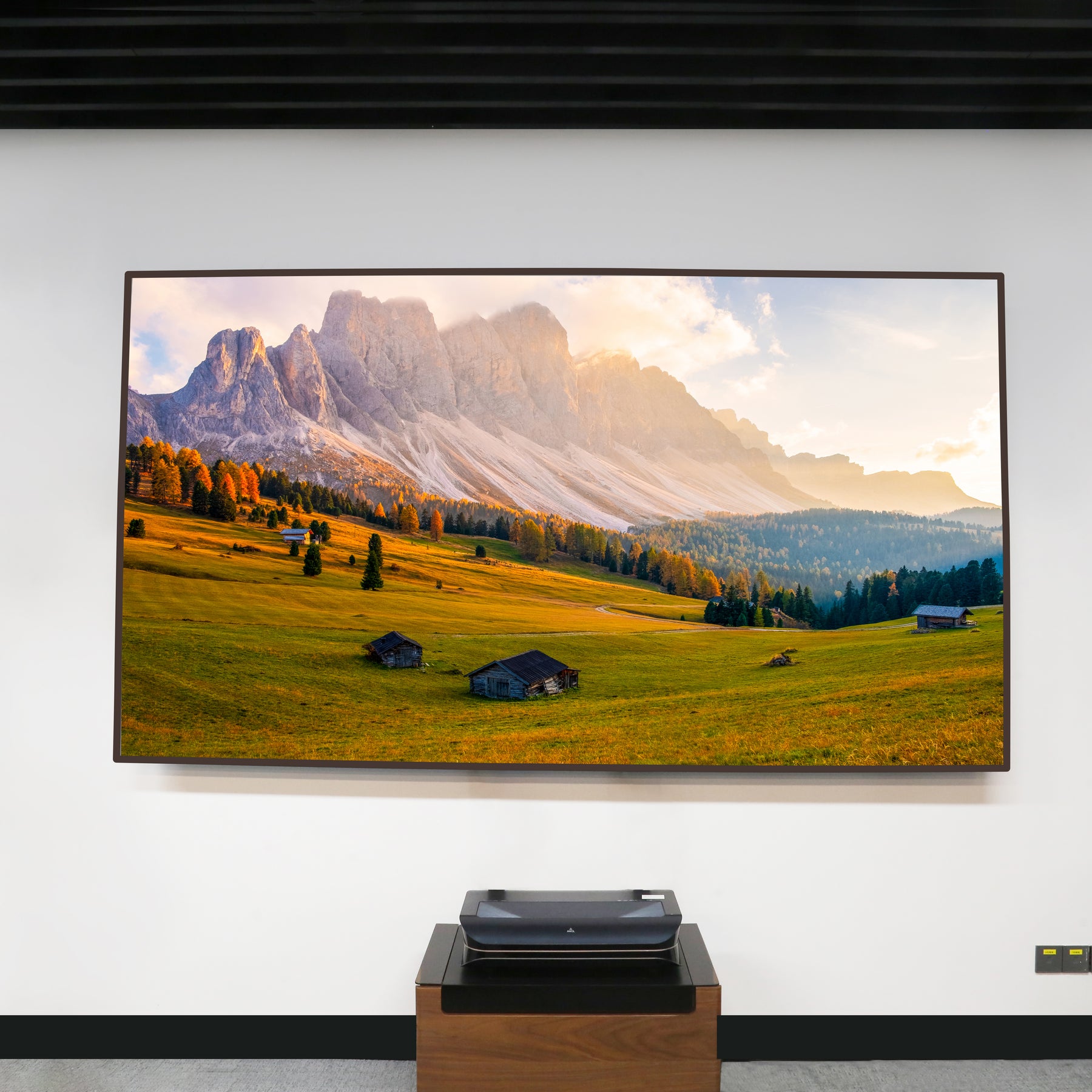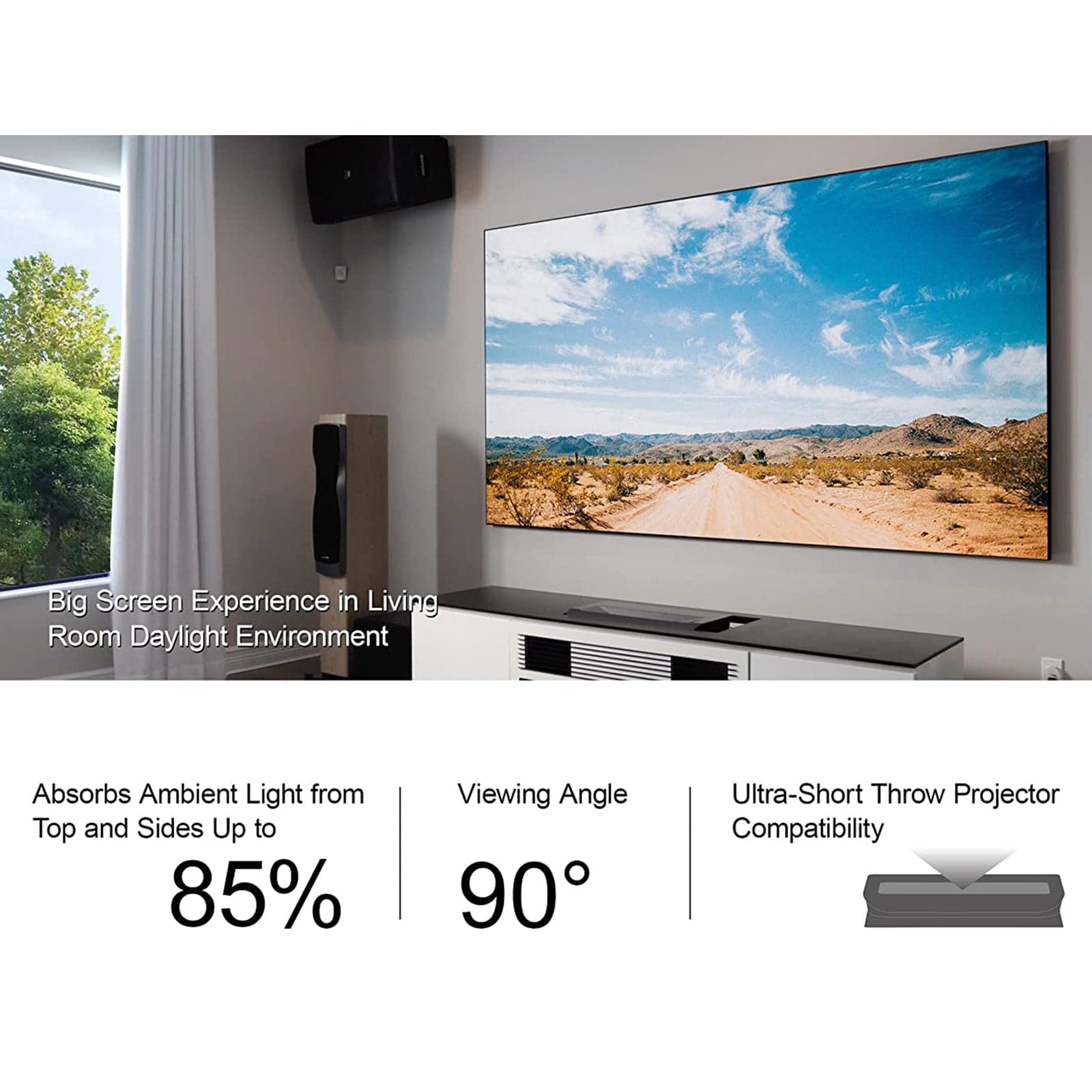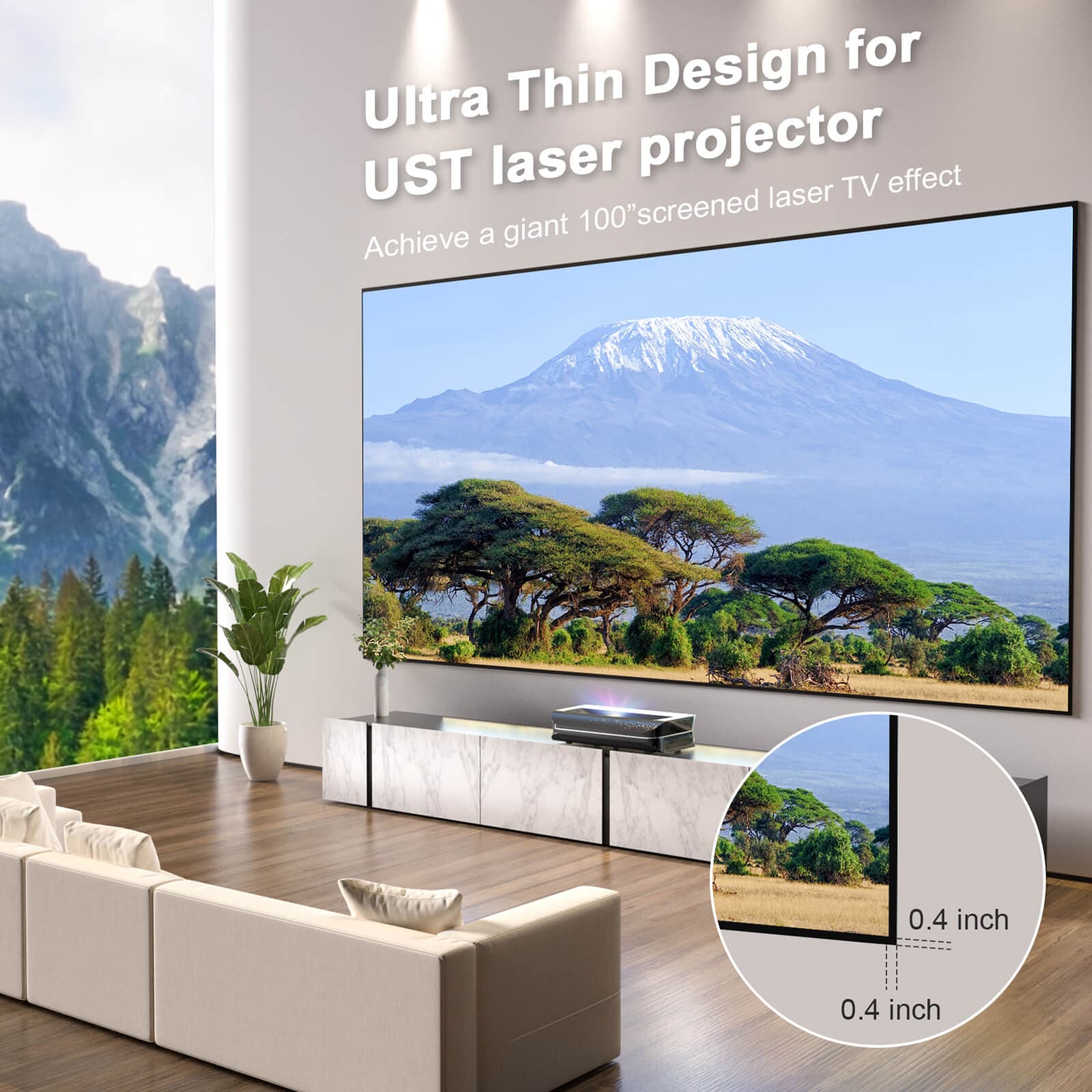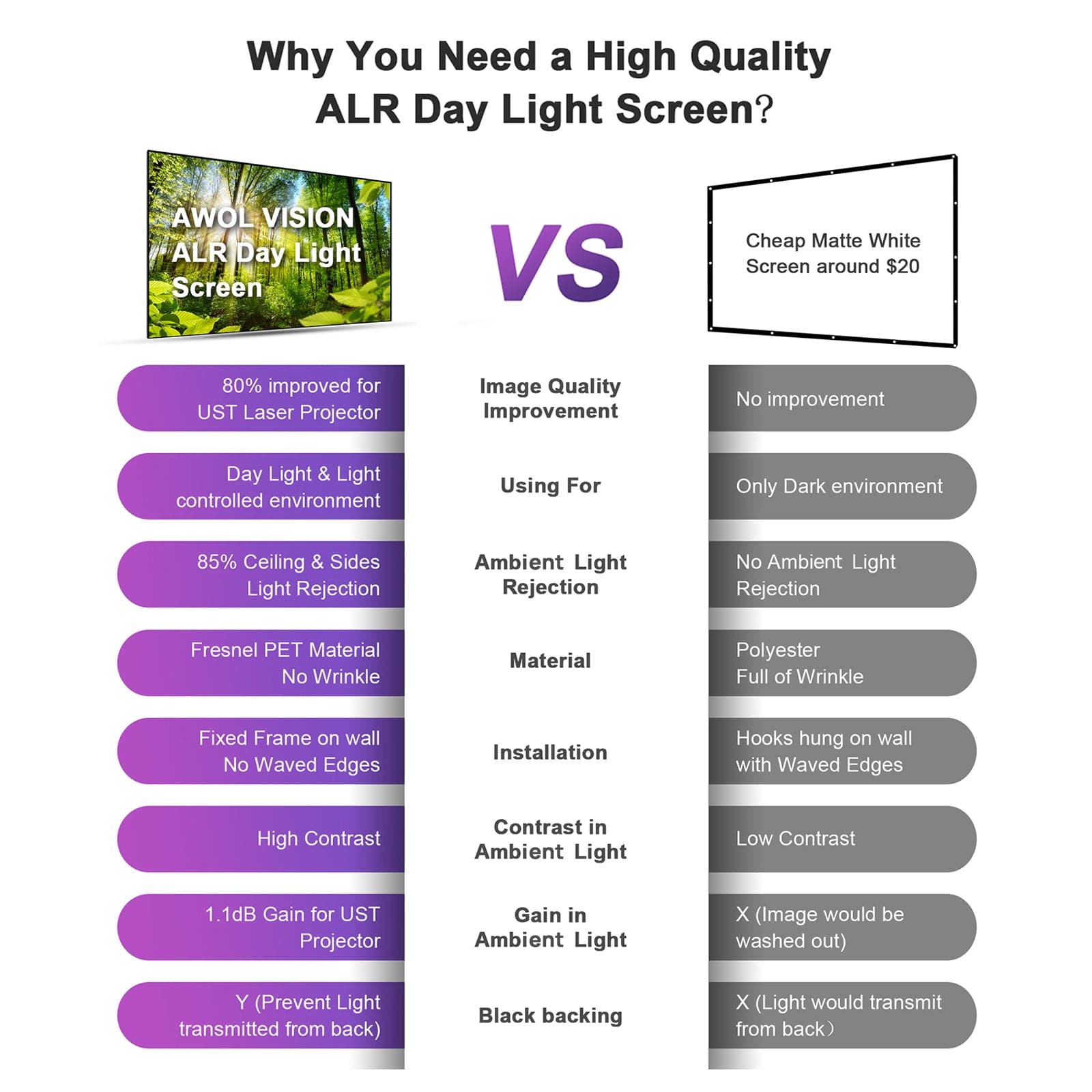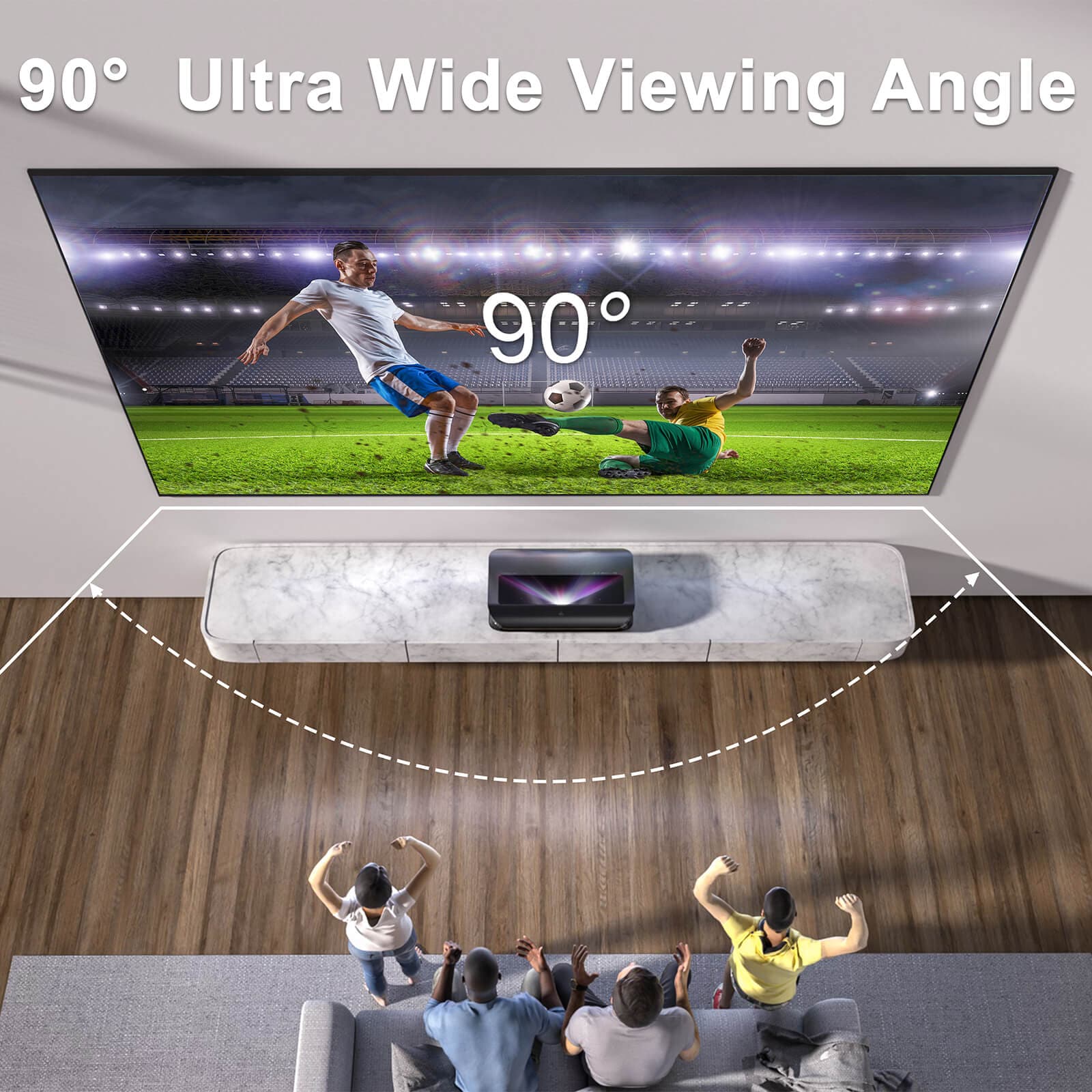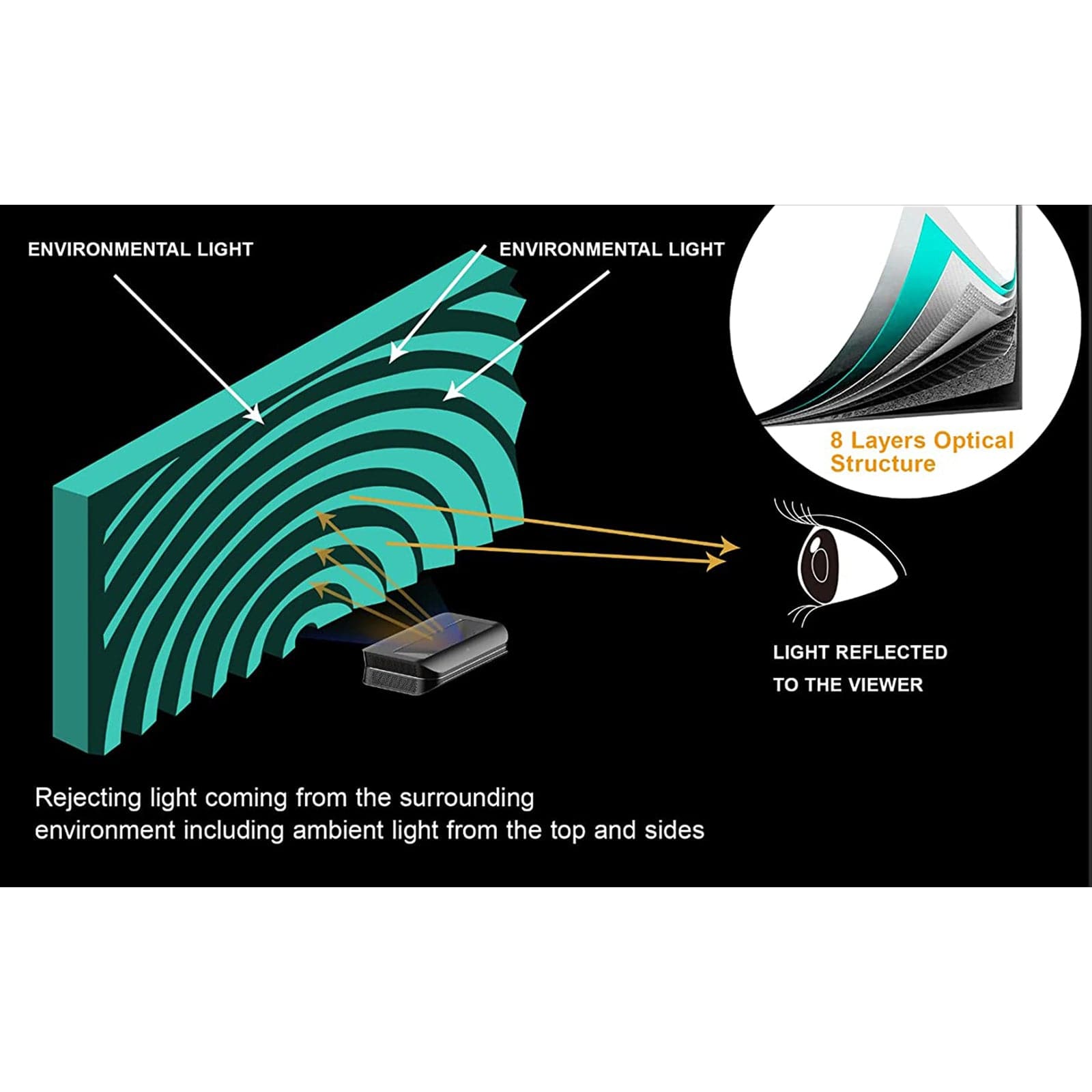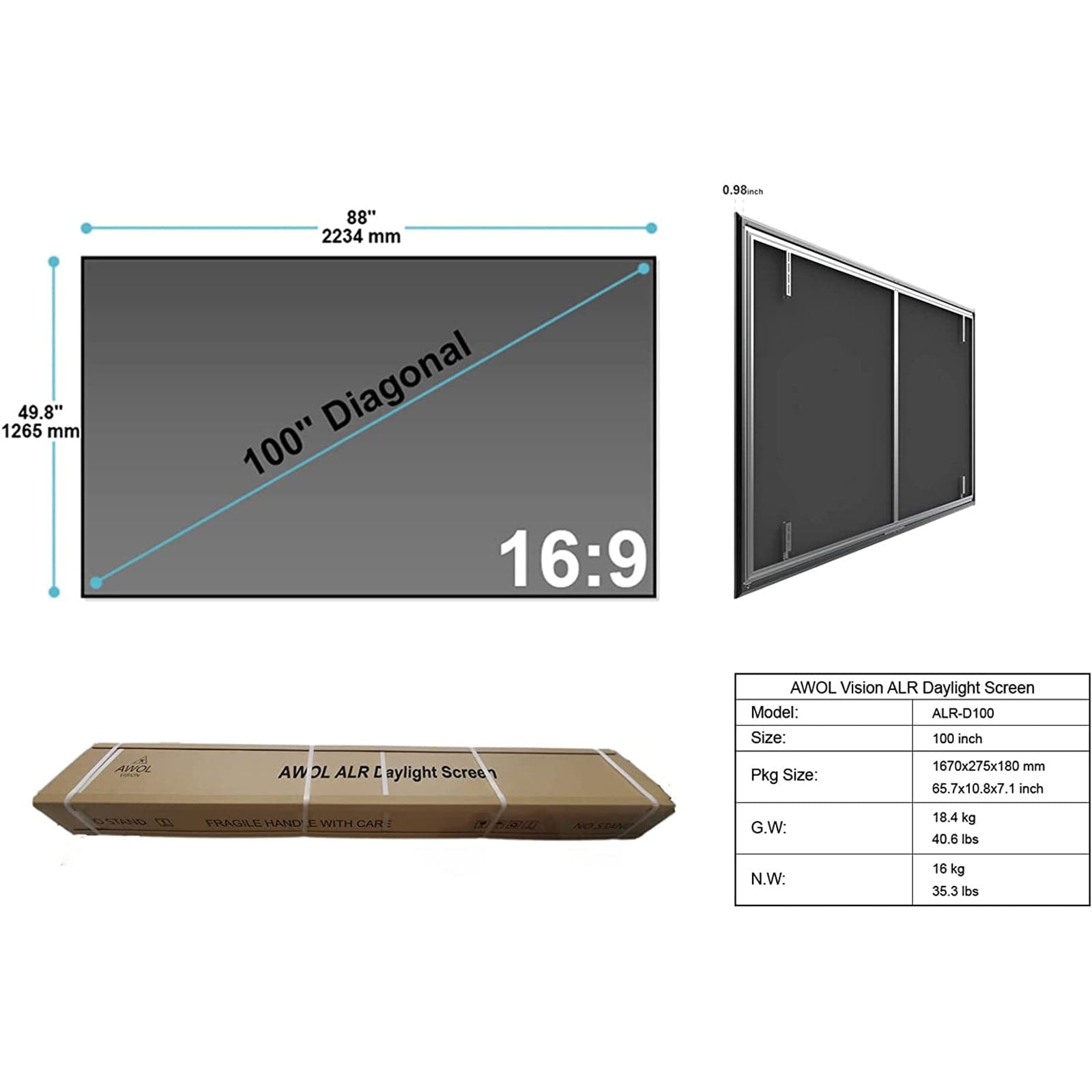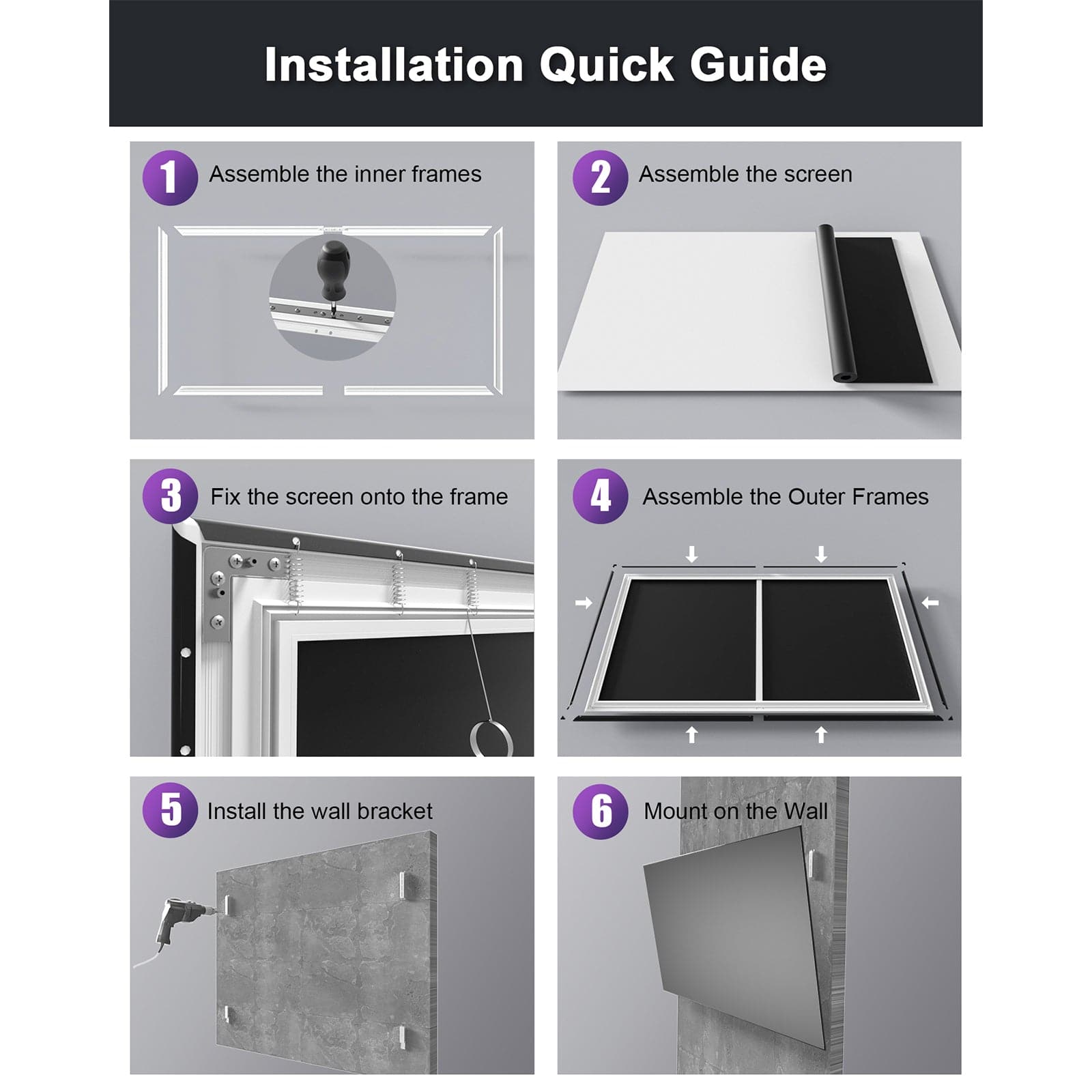 100''-120" Daylight ALR Screen
Estimated Delivery Time:
Projector: 14 days after placing order.
Floor Rising Screen: 30 days after placing order.
•Better Price and Service in Buy With Prime

3D Glasses (2 Packs)
Free
1. What is the Daylight Fresnel ALR Screen?
AWOL Vision's Daylight Ambient Light Rejection (ALR) screen is powered by cutting-edge Fresnel Lens Technology. Designed to transform your viewing experience, this screen brilliantly captures 85% of ambient light from both overhead and side sources.
Picture this: your living room bathed in daylight from windows, yet the Daylight screen reigns supreme and effortlessly enhances image quality and contrast. Say goodbye to washed-out visuals and bothersome glares interrupting your viewing experience.
But wait, there's more! When night falls, the Daylight screen continues to shine. Its unique capability to absorb overhead light ensures impeccable performance even in low-light conditions.
Immerse yourself in stunning visuals, whether it's a sunny afternoon or a cozy evening.

2. How to choose between Cinematic and Daylight?
Cinematic Screen:
Great for rejecting overhead lights (e.g., ceiling lamps or spotlights).
Best in dimly lit environments without strong side lighting during the day. ( e.g., living rooms or bedrooms)

Daylight Screen:
Blocks both side and overhead light.
Ideal for use throughout the day and night.

3. Is the ALR Screen a Must-Have for UST Projection?
While projecting directly onto a white wall is possible, it's important to note that most walls aren't perfectly flat. This can result in wavy patterns that might impact your viewing experience. When paired with a high-quality UST projector, an ALR screen effectively absorbs ambient light thanks to its specialized material, minimizing the washout effect caused by surrounding light sources. This significantly enhances contrast, and brightness, elevating picture quality by up to 80%.

4. What Sets AWOL Vision's Daylight ALR Screen Apart from Others?
AWOL Vision's Daylight ALR Screen features Fresnel PET material which effectively resists light and increases brightness gain, making the projected image clear and vibrant in any environment.

5. Is the AWOL Vision ALR Screen compatible with other Ultra Short Throw laser projectors?
Absolutely, AWOL Vision ALR screen is compatible with all UST projectors.

6. Can I Install the ALR Screen on My Own?
Certainly, you can install it yourself by following the user manual or the installation guide video. Typically, it takes two people about 1-2 hours to complete the installation.

7. Is There a Customer Support Team?
AWOL VISION opens up the 1st UST Projector Specialty Store in the US for a live experience. In addition, we provide 1 year warranty and based 24/7 customer service and local maintenance. Phone and Live chat assistants are available.