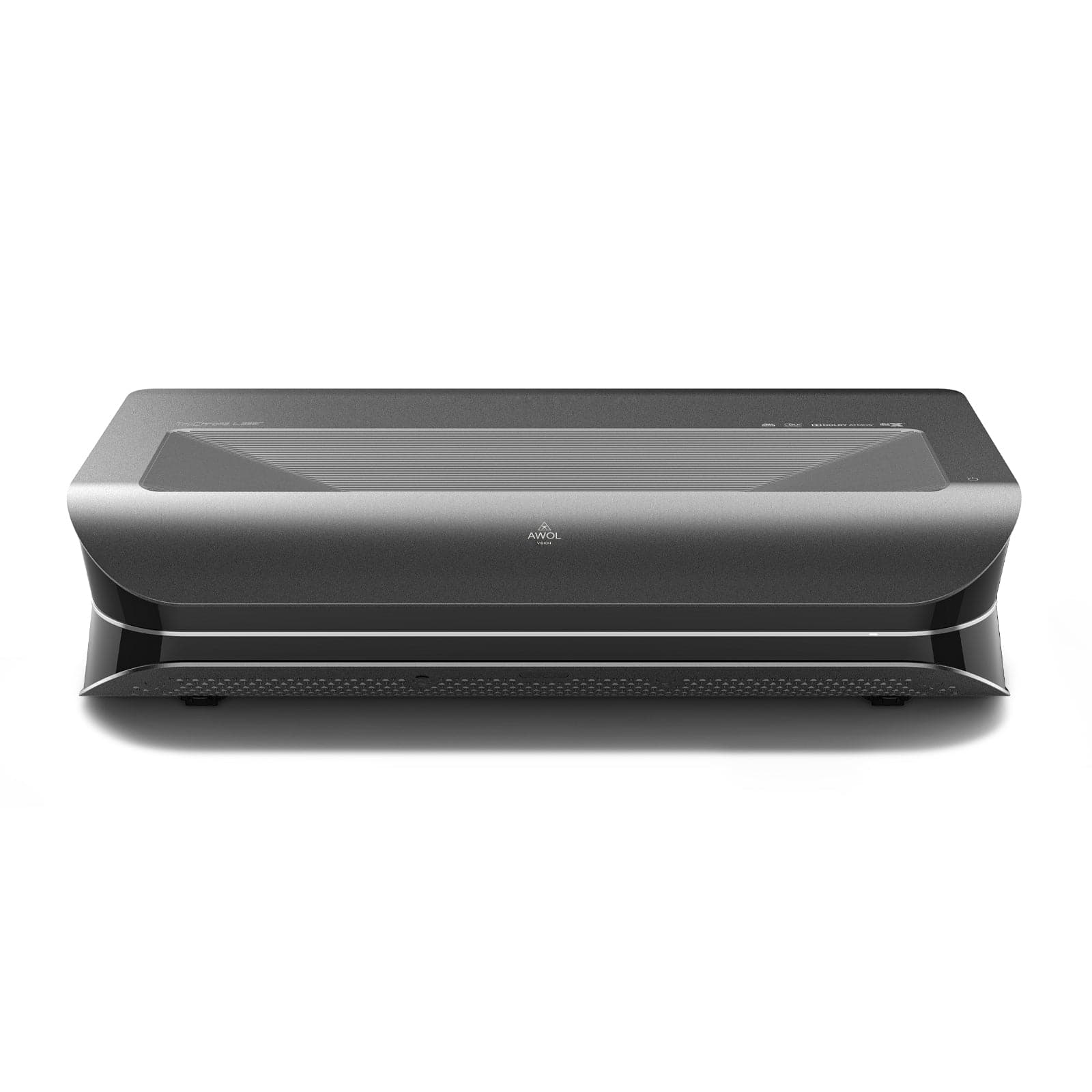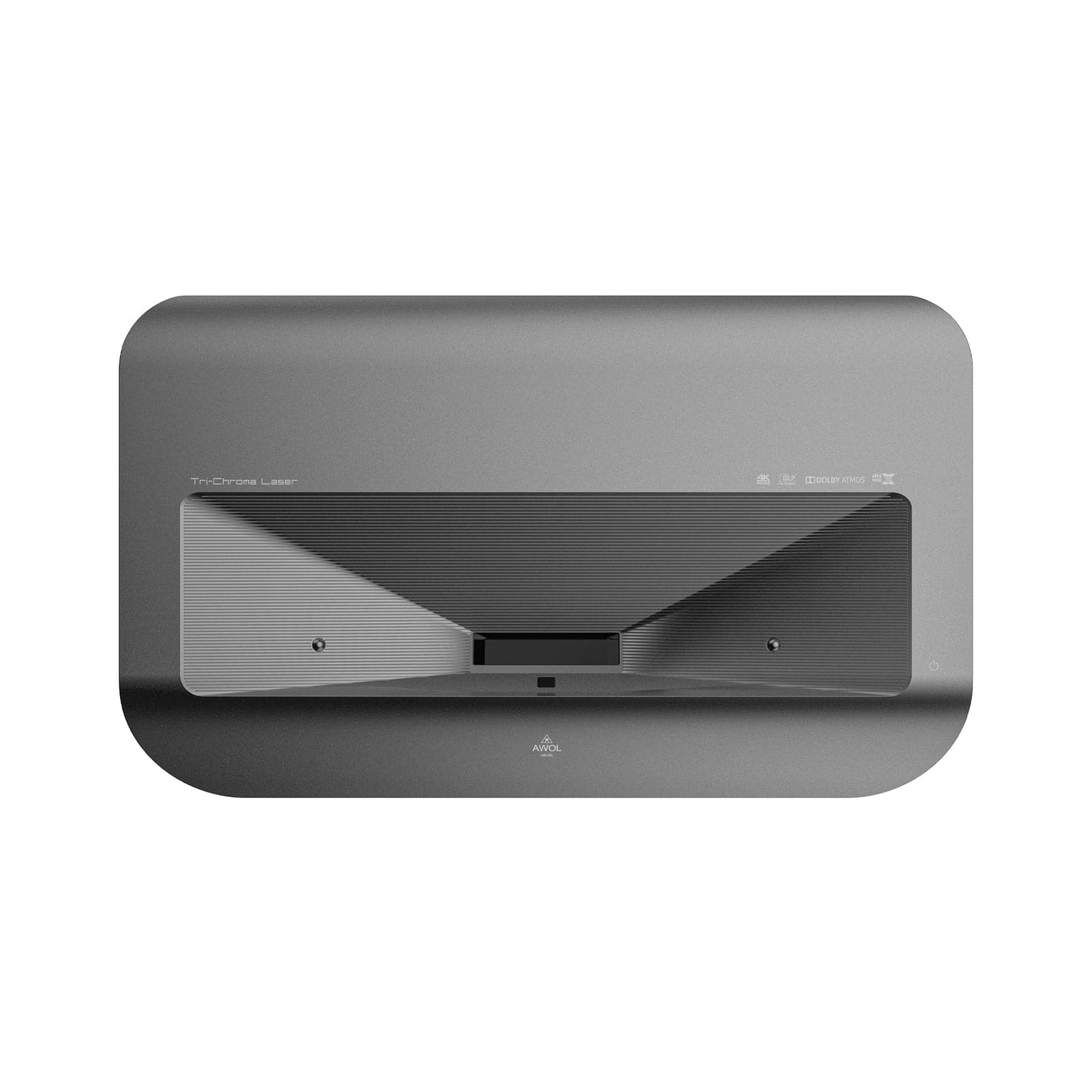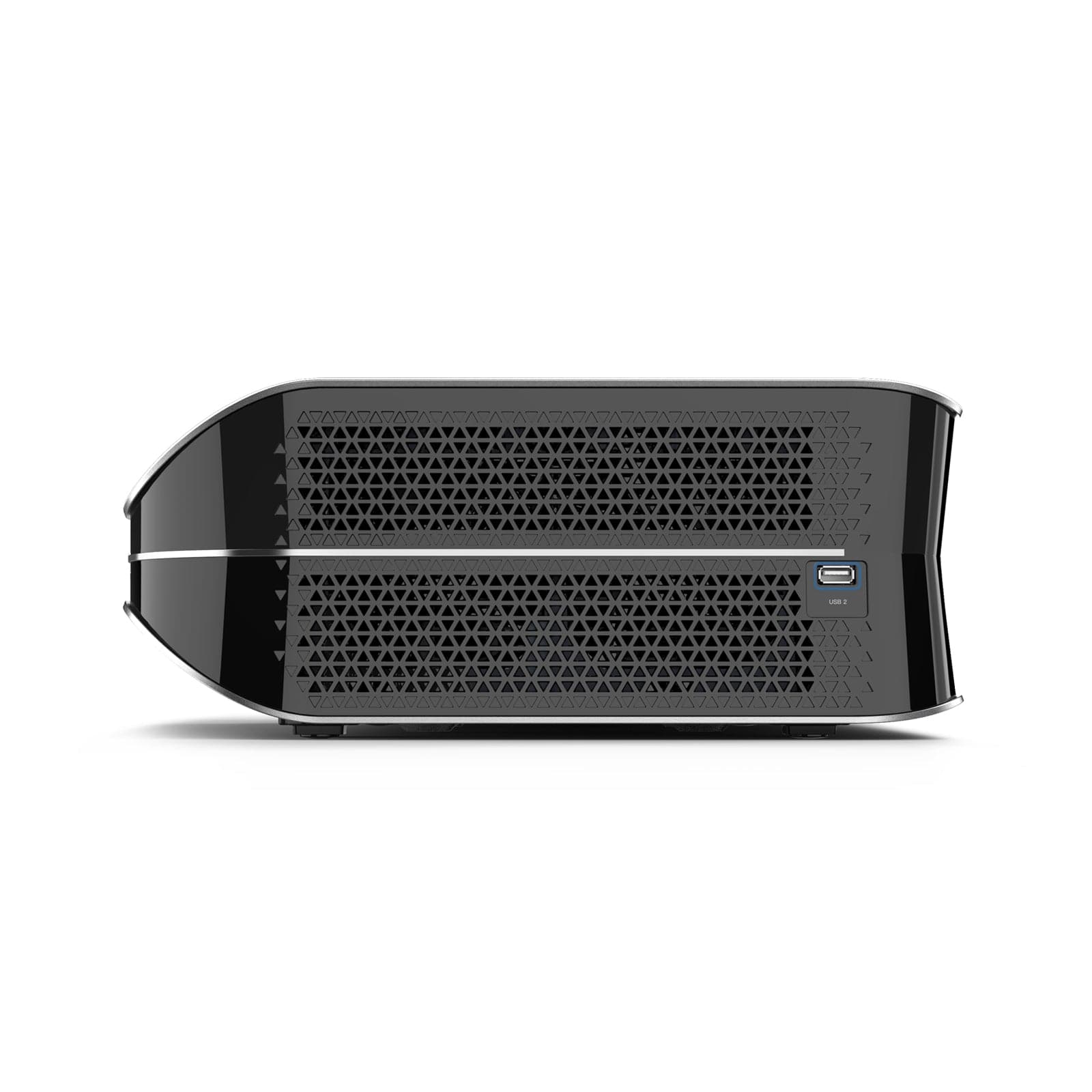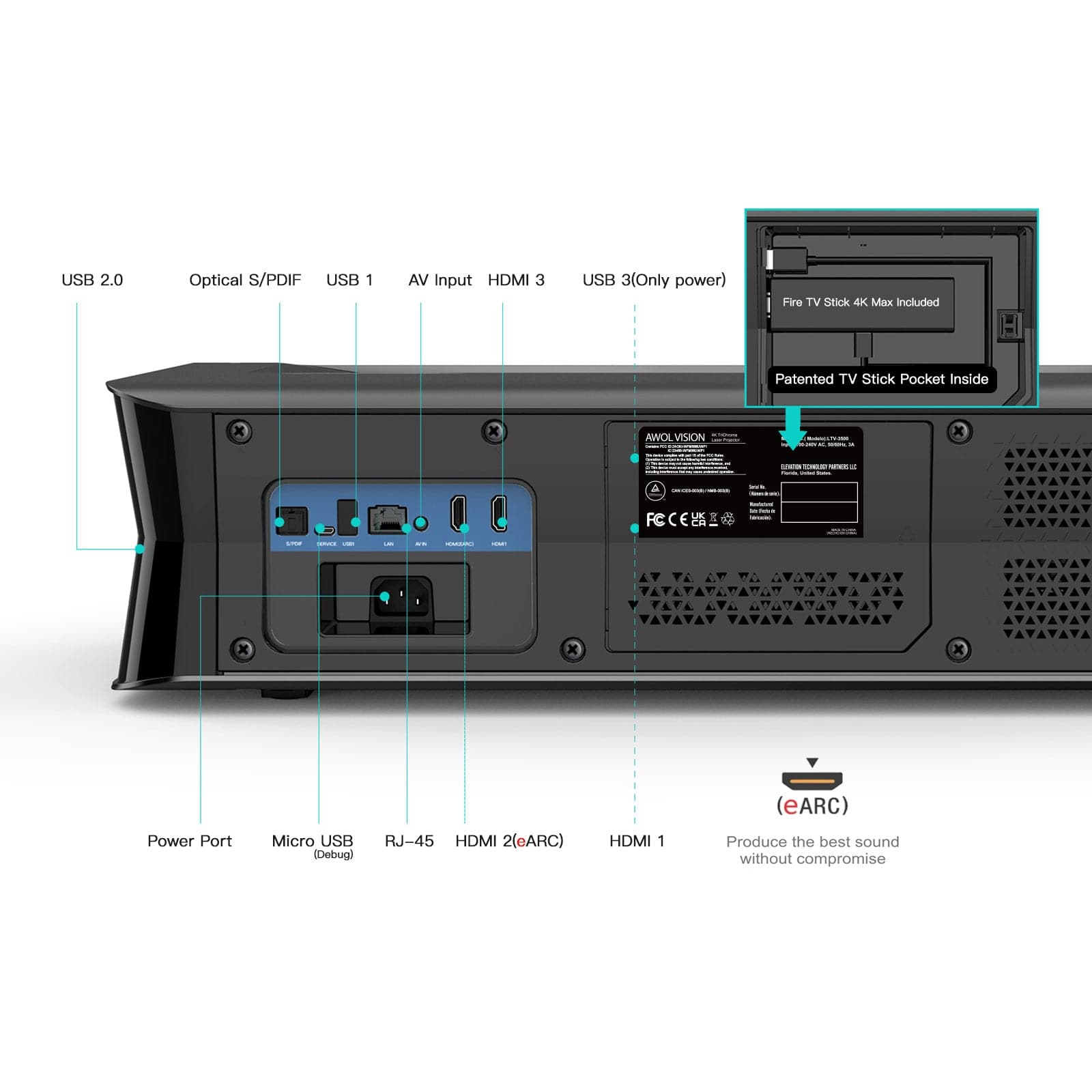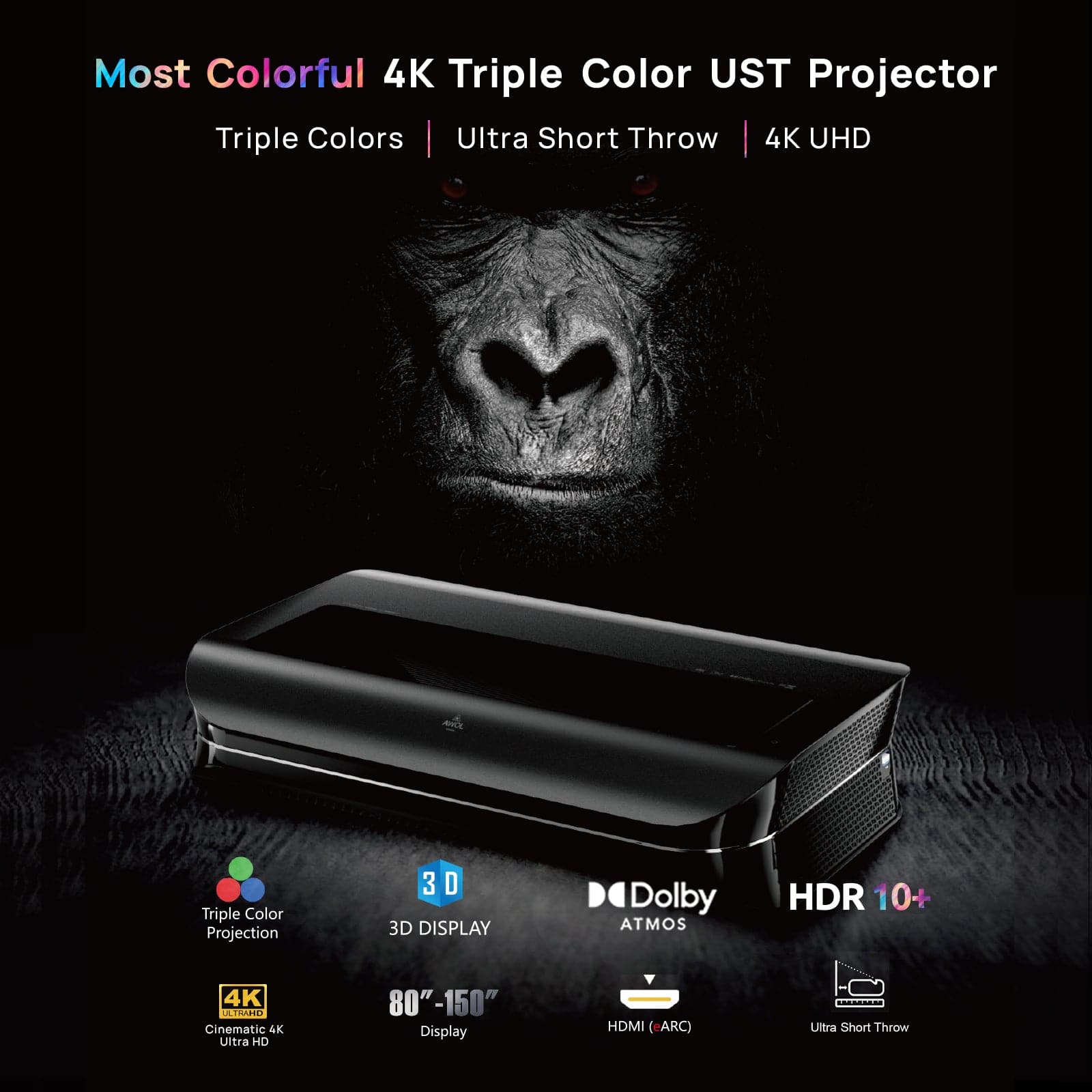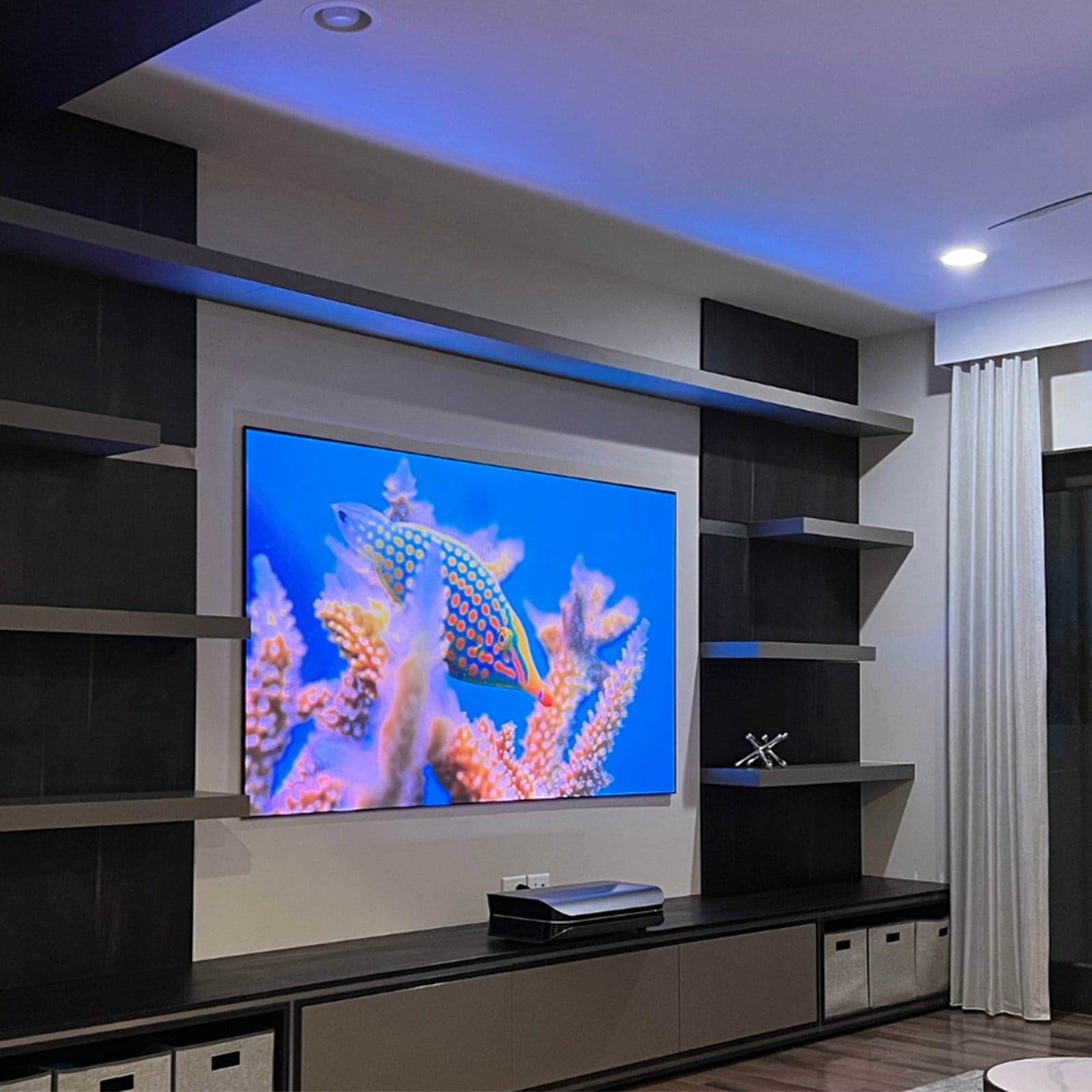 4K 3D Triple Laser Projector LTV-2500

3D Glasses (2 Packs)
Free
AWOL Vision 4K RGB Triple Projector
The Most Comprehensive RGB Triple Laser Projector on the market
Close-to-Perfection Clarity even on 150''
Equipped with the Ricoh F2.0 pure glass lens, which is the largest on the market, this is the first and best UST (Ultra Short Throw) projector that provides close-to-perfect focus and clarity even on a 150" screen. ln fact, the projector's precision in both the upper corners of the image is so high that you can almost see the pixels appearing when you get too close. Such precision in the focus of a UST projector has never been achieved before.
2,600 Peak Lumens Brightness
Brilliant Visuals, Any Time of Day
Don't miss a single detail with our high-lumen projectors, delivering up to 2,600 Peak Lumens of perfect lighting for shows, movies, and games.
True-to Life One Billion Colors
Out of this world color performance with a true coverage of 107% REC.2020.
The color palette and behavior are handled flawlessly whether it's for SDR or HDR content.
Triple Laser Technology
Experience colors like never before
Cinematic 3D Display
The AWOL offers an immersive "journey" with movies that is even better than IMAX 3D.
Instead of simply enjoying an incredible movie, you feel like you're a part of it.
Watching 3D on the AWOL is a game changer that will leave you addicted after just one viewing.
* Work with DPL Link 3D Glasses
Maximize Your
Gaming Experience
with Turbo Game Mode
Twice as fast as Game Mode, AWOL Vision Turbo Mode design offers the lowest input lag for smooth gaming experience, allows you to explore smoothly in open world games with 15ms 4K@60Hz and 8ms 1080P@120Hz input lag. It may be the best "low input lag" performance for a 4K DLP projector currently available on the market.
Enhanced Adaptive Black Level
Create a Stunning High Contrast Ratio Image
An improved contrast with nice laser dimming technology has resulted in a significant enhancement in image quality. Every shade of black is rendered flawlessly, so you can say farewell to washed-out blacks and embrace a new level of depth and realism in your favorite movies and shows.
Exceptional HDR10+ HDR and SDR Performance
Immerse Yourself in Stunning HDR10+ HDR & SDR Quality
Experience breathtaking HDR and SDR performance with AWOL. With advanced tone mapping and exceptional detail in dark areas, Awol ensures a remarkable HDR experience, showcasing exactly what movie producers intended. lts top-of-the class SDR performance and optional Full HD mode make it a versatile projector that outshines the competition. Prepare to be captivated by AWOL's immersive visuals and remarkable versatility.
24 FPS for Cinema Purists
Most movies are filmed at 24 frames per second (FPS). To eliminate the 3:2 pulldown judder and preserve the purity of the original image, the AWOL projector now features a new 24 FPS mode that can accept high-definition sources at 24 FPS and display movies exactly as the director intended. This is a groundbreaking feature for a 4K DLP projector and has been eagerly anticipated by many.
All-in-One Cutting-Edge
Streaming Technology
Enjoy the 4K HDR contents from your favorite Apps like Netflix, Disney + Prime Video etc, with An AMAZON 4K MAX FIRE TV STICK provided.
Whisper-Quiet Entertainment
AWOL LTV-2500 UST Projector with Only 26db of Noise
Experience peace with our silent operation that produces only 26db of noise, you will enjoy ninterrupted entertainment without any distractions.
Indulge in a Sensory Feast
with Dolby Atmos Audio Technology
Super Energy Saving
compared to a 120-inch LED TV that consumes 2000W per hour, AWol. consumes only 175w, This means AWoL's power consumption is just 1/17th of the LED costing you less than $43 per year instead of $430. Choose AWOL. for both cost savings and energy efficiency.
175w
per hour
less than
$43 per year
1/17th
per hour
Adjustable Focus & 8-Point Keystone Correction
AWOL Vision equipped with electric motor lens and up to 8-Point keystone correction technology which lets you make micro-adjustments to the picture size and image quality. Tweak it to perfection without breaking a sweat !
Exceptional communication and Support Directly from AWOL
AWOL Vision is based in the US and provides 24/7 support and local maintenance services. Our friendly phone and live chat assistants are always available to help you out. We're excited to announce that we've opened our first UST Triple Laser TV store on beautiful Delary Beach inFlorida, come visit us and experience our amazing products.